** DISCLAIMER: THIS ARTICLE IS NOT ANTI-MASK. IT SUPPORTS MASK WEARING AND OTHER PPE**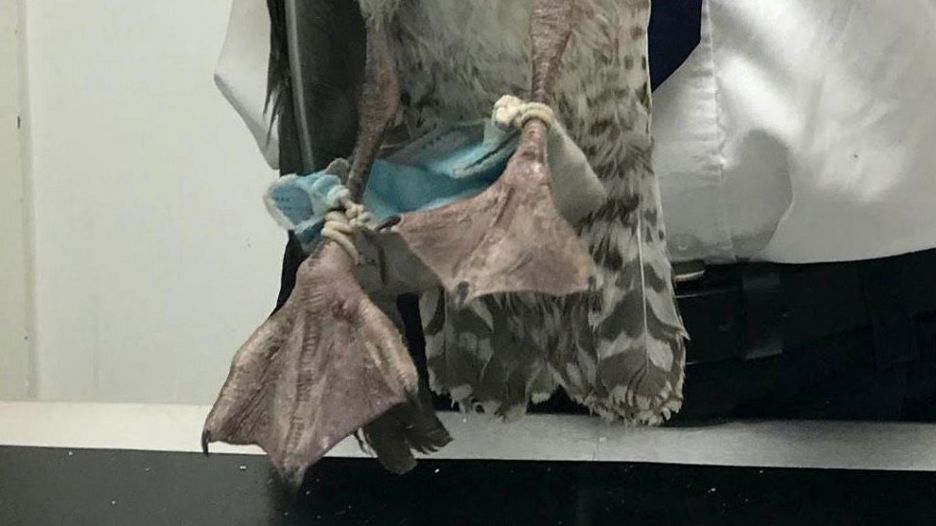 The modern world has turned to PPE (Personal Protection Equipment) as a way to protect from the Coronavirus. PPE is any piece of equipment that helps protect not only the wearer but also any other person around the wearer. Examples of PPE include basic medical equipment such as gloves, masks, and eye protection. Although wearing basic PPE, against deadly diseases, isn't a novel concept, the sudden increase in demand and removal of PPE may have detrimental effects on the environment around us.
The PPE that will be mostly studied in this article is masks. Within the past few months, masks can be sold almost anywhere; however, the mask that is most commonly found within the public is the surgical masks. They are approved by the FDA and the CDC. Surgical masks protect from hazardous fluids and respiratory emissions. They are mainly constructed from non-woven fabric, which according to INDA.org are, "broadly defined as sheet or web structures bonded together by entangling fiber or filaments," and "flat, porous sheets that are made directly from separate fibers or from molten plastic or plastic film." Examples of these materials include polystyrene, polyester, polycarbonate, and polyethylene. These are great materials to use in protective equipment because of the properties it is able to supply the wearers. Some of the properties include, liquid repellency, bacterial barrier, sterility, filtering, and cushioning (INDA, 2019).
In these situations, it is equally as important to look at both sides of the argument. Mask wearing does stop the spread of the Coronavirus. As an environmental organization, Eco-Youth must raise awareness of  how this simple act could harm the planet. Ever since the start of the pandemic, researchers have been finding masks everywhere, including uninhabited islands of Soko in Hong Kong.  This is not good for the wildlife and the environment as a whole. Since the masks are primarily made of plastic fabrics, animals can end up eating the sing-use mask or other PPE. Even worse, the increasing flow of masks and other single-use PPE, which can have a lifespan up to 450 years, can lead to "impaired mobility, infection, limb amputation, starvation, suffocation, and death," (Ocean Asia, 2020)  in marine life. This not only happens in countries like China, but the same effect has been studied in France where conservationists from the non-profit Opération Mer Propre have studied the French coastline and found the aftermath of the single-use PPE in the waters of the Mediterranean . Laurent Lombard, one of the people on Opération Mer Propre, warned the public on his Facebook by saying, "there is likely to be more masks than jellyfish in Mediterranean waters…!" 
The world must take environmental precautions to prevent further damage to the environment. Countries like France have taken strides to prevent further contamination because not long after Mr. Lombard posted his concerns, a French politician, Eric Pauget expressed his concerns to the President of France, calling forth an effort to collect, recycle, decontaminate or sort the single-use masks to lessen the "environmental footprint in [French] societies." (Eric Puaget, 2020). 
As a consumer, there are many options to choose from that can help from stopping the transmission of the Coronavirus and still be eco-friendly. It is important to know that some reusable face masks do not have the same medical-grade standards as some single-use masks. They might fit looser, so might not block all the small particles. Please still wear a mask to minimize contact with contaminated areas. If you are still using the single-use please cut off the straps because they can end up entrapping wildlife and end up posing a threat to their life. Here are some eco-friendly options to choose from:
Masks from the Old Navy are equipped with three layers of cloth. They are made of 100% cotton, and are machine washed, and tumble dried. The Old Navy offers many patterns; however, most are on backorder. 
O2 Canada is a little more expensive than the rest of the other brands; however, it does have the highest protection. The masks come with filters (which will have to be bought if used up). The company provides different colored shells to customize the mask. Also, the mask is equipped with medical-grade silicone to provide a snug fit.
Hyper Good upcycles waste to prevent waste coming into landfills. This company uses leftover materials to create their masks. Hyper Goos has a movement called BETTER PPE in which they donate a mask to an essential workers for every mask that is sold.
Selva Negra is a LA-based company. They used eco-friendly materials such as cotton, silk, and linen. Most of the designs are plaid. They are also machine washable, but must be hung out to dry. 
Made Trade masks offer a two-layer face mask and are made of recycled materials (hemp and organic cotton). They follow CDC and Kaiser Permanente's guidelines for cloth face coverings. The masks come in adult and kids sizing, with an option for a filter (not included). Made Trade offers four colors to choose from.
PLEASE CONTINUE FOLLOWING CDC GUIDELINES TO LIMIT THE SPREAD OF COVID-19!