Every month or so there seems to be a new natural catastrophe embarking on different regions, leaving nothing but utter destruction. Although hardly any news outlets express this fact, the progressively changing climate is to blame. Not to mention, regardless of these blatant signs of environmental damage, more degradation has yet to be ceased. Of course, it would be a long process of recovery, sufficient attempts are still yet to be made by most governments causing the majority of the damage.
Recent Environmental Disasters: Brief Overviews
Flooding in Jakarta, Indonesia:
According to reporters at CNBC, "severe flooding across several areas in the Indonesian capital forced more than a thousand people to flee their homes on Saturday." Meteorologists also warn citizens to expect the poor conditions to persist into next week as well. In some regions, water made it to 1.8 meters in height and left immense destruction on the city. Recent data has expressed that two hundred neighborhoods have been damaged; videos of individuals wading through shoulder height water have been swarming social media. Not to mention, this disaster could not have come at a worse time. Indonesia is already grappling with a peak of cases and a large death toll from Covid-19 in Southeast Asia while also amid an economic recession. Intense weather patterns are expected to remain unrelenting throughout the rest of the season.
Six Month Summers?:
If global warming persists unchecked, summers in the Northern Hemisphere by 2100 are expected to last 6 months- at least. Denise Chow from CNBC News reports that according to scientists, "the irregularities could have a range of serious implications, affecting human health and agriculture to the environment." At the State Key Laboratory of Tropical Oceanography at the Chinese Academy of Sciences, a physical oceanographer, Yuping Guan, calculated that over approximately 60 years, summers will extend from an average of 78 to 95 days long. With summers lasting for such long durations, scientists worry about potential, unmitigated outcomes. If summers grow in duration, this subsequently implies that winters will shrink; therefore, potentially cutting off ideal environments for numerous migratory or stationary species. With this being hypothesized, it's not just the seasonal durations, but also the maximum and minimum temperatures. We might experience unseen highs, but meager lows (potentially only 25 degrees Fahrenheit). Guan continues to express that, "w[W]armer and longer summers, for instance, mean mosquitos and other disease-carrying pests could expand their range and persist in areas where they are not typically found." Not to mention, these extended/continual seasonal modifications could even decrease species ability to adapt and cut down on genetic diversity. If biological assets such as this dissipate, we will see mass species extinction.
Beijing's Sandstorm Catastrophe:
China's capital, Beijing, is suffering from unrelenting sandstorms and suffocating in thick dust carrying extremely high levels of hazardous particles. Just on Sunday, Northeast Chinese cities saw their second sandstorm in two weeks. This is said to be instigated by winds from drought-hit Mongolia and northwestern China. With visibility low, and toxicity high, pedestrians were forced to cover their eyes as gusts of dust swept through the streets. According to U.S. News and World Report, "Beijing's official air quality index reached a maximum level of 500 on Sunday morning, with floating particles known as PM10 surpassing 2,000 micrograms per cubic meter in some districts." What is extremely worrying is the PM2.5 particles were above 300 micrograms per cubic meter, far higher than China's standard of 35 micrograms. What makes this size of particulate matter so dangerous is its ability to enter the bloodstream whereas PM10 can only enter lung passageways. Meteorologists say Beijing might face more sandstorms in April due to the unfavorable weather patterns.
Extreme flooding in Nashville:
Nashville declared a state of emergency after flash flooding overnight Saturday. This unforeseen catastrophe killed at least four people in the area. The area had faced its city's second-highest ever two-day rainfall as causation for this flooding. According to CNN, individuals were, "clinging to trees and taking refuge in their attics to avoid the rising water." The Nashville Fire Department's swift water rescue teams had pulled at least 130 people from vehicles and homes; unfortunately, many remain in danger. A deceased man was found inside a car submerged by floodwater by search and rescue teams. A second man was found dead on the Nashboro Village golf course. At least 15 people were rescued from an apartment complex after a building was damaged by a mudslide. The Nashville Weather Service expressed that "rainfall totals across the middle Tennessee region since Saturday ranged from 4 to 8 inches" and "t[T]he Brentwood area of Nashville may have received 7 to 9 inches of rain." CNN continued to say that "t[T]he Nashville airport recorded at least 7 inches of rain since Saturday — making the two-day rainfall total the second-largest on record, trailing only 13.5 inches of rain that fell from May 1 to 2, 2010." Due to the rain and flooding of creeks and streams, drainage outlets were not enough to eradicate the chances of flooding. Many continue to be affected by this disaster as of Sunday.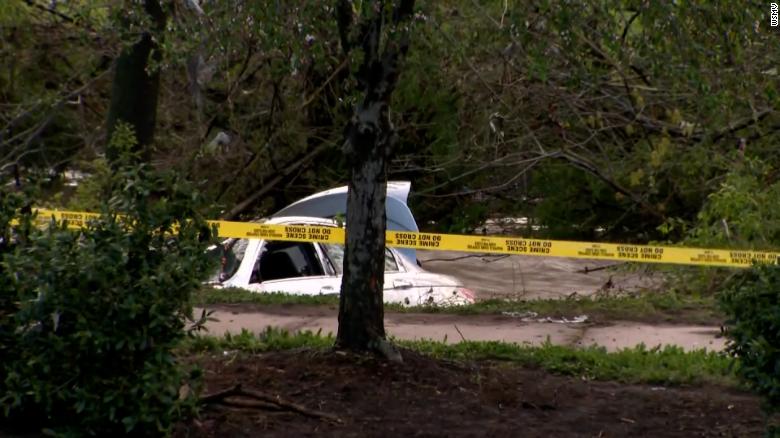 For more information on these disasters, vistit:
Indonesian capital slammed by monsoon floods, more than 1,000 forced to evacuate, CNBC, https://www.cnbc.com/2021/02/20/indonesian-capital-jakarta-slammed-by-monsoon-floods.html
Summers could last half the year by the end of this century, CNBC, https://www.nbcnews.com/science/environment/summers-last-half-year-end-century-rcna436
Beijing Enveloped in Hazardous Sandstorm, Second Time in Two Weeks, USN, https://www.usnews.com/news/world/articles/2021-03-27/beijing-enveloped-in-hazardous-sandstorm-second-time-in-two-weeks
Nashville declares emergency after deadly flash flooding, CNN, https://www.cnn.com/2021/03/28/weather/severe-weather-south-floods-sunday/index.html